Tomorrow we play the first of three consecutive matches which will have a huge say on which division we're in next season. If City were to lose at Rotherham tomorrow and then follow that up when fixtures resume after the international break with another no show and loss to the jacks and then they were beaten at Blackpool on Good Friday, I think we'll be well on the way to relegation, because our last six games look really tough and the visit of Huddersfield in our final home game would become an absolute must win occasion.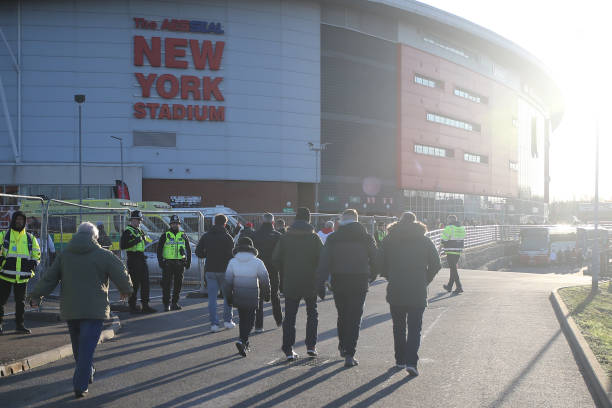 Rotherham are a point above us and were, arguably the worst team we've played this season when we beat them by a Jaden Philogene goal at Cardiff City Stadium, but they're proved they are better than they showed that afternoon and have one of the best home scoring records in the division – will we head north with the attitude that a point will suit us fine?
In the meantime, here are seven Rotherham related questions dating back to the sixties – I'll post the answers on here on Sunday.
60s. A middle name of, say, Kenneth, not Frank, might have created some awkward situations for this "inside forward"! Born In Rotherham, he spent all of his career in the north east quarter of England and most of it in Yorkshire. He started off at his home town club and played once for them against us during this decade with honours ending up even. He wore stripes at his next two clubs and he probably hit his peak with the first of them as he scored goals at a rate of better than one in three over more than one hundred and fifty league games. He only stayed a season with his second stripy club and it seems that a degree of home sickness may have been responsible for his next move as he managed seventeen goals in thirty league games for them. Alternatively, it may have been the prospect of management which was behind his move south to local rivals of Rotherham – either way, even though his managerial stint didn't last that long, twenty one goals from thirty five appearances offered conclusive proof that he was still doing the business on the pitch. His final club saw him playing outside Yorkshire for the second time, but not too far outside as he turned out at a ground where some scenes in a film about someone who never had any association with the club were shot. After a couple of seasons during which his goalscoring rate dropped to less than one in three, he decided to call it a day at the age of thirty three, but who am I describing?
70s. This "cultured" full back played all of his league football in a red and white shirt with the large majority of it for Rotherham where he began and ended his career. Identified early on as someone with the potential to play at a higher level, it was beginning to look as if he'd be a one club man until he finally got a move to the top flight at the age of twenty eight. Making his debut in a 3-0 win over Arsenal, it was injury more than anything else which saw his appearances only reach just over a hundred over the next five years and, his career made it into the nineties when he returned to Rotherham for one last season – who is he?
80s. Caress cluster by the sound of it!
90s.Undo washing orders orthodox leader. (5.7)
00s. Disrespectful way of describing a convenient lamasery perhaps?
10s. One time thicket in Rotherham, now located forty miles to the north.
20s. One of them became a significant musical location in the late seventies and a woman who died about nine hundred years earlier is linked to it, the other one is a capitol whose football team underwent a controversial change of name recently. These two cities are three thousand,six hundred miles apart, but what is the link between them you'll find in the current day Rotherham dressing room?
Answers:
60s. Keith Kettleborough was in the Rotherham side which drew 2-2 with City at the old Millmoor ground as we closed in on promotion to the old First division in February 1960. Later that year, Kettleborough signed for Sheffield United and was a regular in their top flight sides of the first half of the decade, before he moved to Newcastle. In 1966, Kettleborough signed for Doncaster for a season which saw him managing as well as playing for a while, before he moved to Chesterfield to finish his career – Chesterfield's old ground Saltergate was used in the filming of the Damned United, the film about Brian Clough's time as manager of Leeds.
70s. Gerry Forrest played over three hundred and fifty league games for Rotherham before he signed for Southampton in 1985, five years later, he ended his career in league football with a season back at Rotherham.
80s. Pat Heard.
90s. Shaun Goodwin.
00s. Andy Monkhouse.
10s. Richard Smallwood was a member of the Rotherham teams we faced in 15/16 and 16/17 and is currently playing for Bradford City.
20s. The name "Conor". Conor Coventry is a West Ham midfield player currently on loan at Rotherham, while Northern Ireland international striker Conor Washington signed for Rotherham from Charlton last summer.