A rare interview with Vincent Tan took place on Monday. Here's what he had to say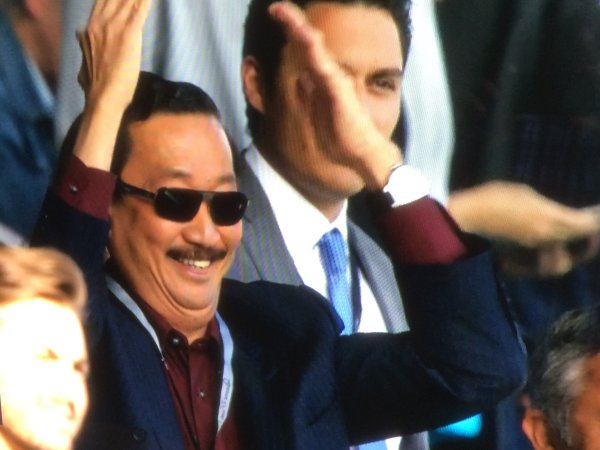 "I am very happy, very pleased, Mick McCarthy has done a great job in a short while," he told talkSPORT.

"Definitely, any owner would be very pleased with this performance.

"So I really am very happy and thankful that Mick and all his boys did a great job.

"Of course (this needs) everybody's co-operation and the team have stepped up very well under Mick's leadership.

"Hopefully we can do better, hopefully we can get into the play-offs."

Presenter Jim White then interjected, saying: "That is what you want, you want to get to the Premier League, don't you Vincent?"

"Of course we pray we will be able to get there," Tan responded.

"You never know. For example, last season we were also in the play-offs, Neil Harris, our former manager did a great job last season.

"Unfortunately this season he didn't do too well so we had to do a change, and I believe I feel good, that Mick is doing a great job and I believe we have a good chance to get into the play-offs.

"If we are blessed, we hope to be promoted, I'm sure everyone would like to be promoted."

McCarthy has brought with him a wealth of experience in this division, but wasn't exactly short of critics when he first arrived, with many fans seemingly underwhelmed by his appointment in the capital, viewing it as a step back.

However, Tan believes that recent results have helped change a few minds, and he believes the fanbase is now behind McCarthy as he looks to mastermind a play-off push.

"He came highly recommended," Tan added. "We all agreed that with his background and his experience - he's taken two clubs up to the Premier League before, although that was a while ago.

"So we thought maybe we'd give him a chance. When we first brought Mick in, there were a lot of negative comments. But now that Mick has proven [himself] I think many of them have been turned around and I think the fans are supporting Mick now.

"So I just want to say to the fans, thank you very much, please continue to support Mick. Support the team. They need to have the right leadership for them and they can all perform. I think we have a good team and a bunch of great lads."