https://mauveandyellowarmy.net/
60s. Although it's said that this honour should fall to someone else who came later, this winger with a famous footballing name, was a real trailblazer. He arrived at Leeds, his first club, in the late 50s and was soon scoring a spectacular goal against Everton. He stayed at Elland Road for nearly three years before being released – next up was a move north to the Shambles for a short while, before he finished his career with some non league Angels – who am I describing?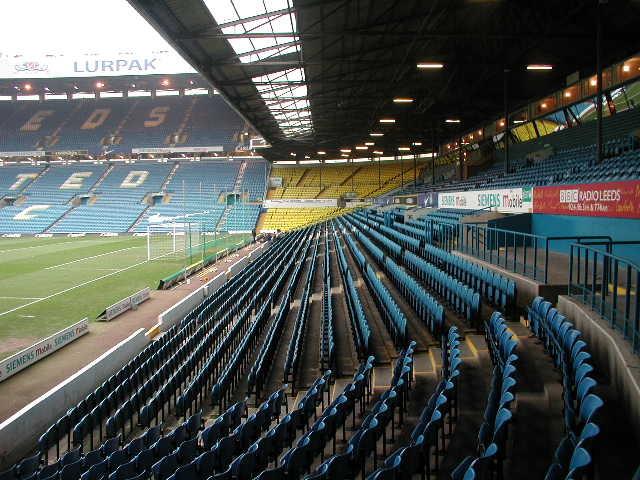 70s. Although he stayed at Leeds for eight years, first team opportunities did not come along too often for this defender who was signed by a future City manager to wear a striped shirt in 1980. After making more than twice as many appearances for his new club than he did with Leeds, he left after four years and signed for a famous team that had fallen on hard times to the extent that he was a regular in a side that came very close to being relegated from the Football League. His next move took him to a ground which sounds like it may suffer from acne and his playing career ended with a spell with Cumbrian foxes – he also was manager of a team from a place that enjoyed some unusual recognition during the recent election campaign, but can you name him?
80s. Name the Welshman describing his full league debut here;-
"I turned up at Elland Road on the Saturday morning to play for the youth team. When I arrived I found out I wasn't involved but it all became clear at 1pm when I was informed that I was in the first team squad. Billy had left it late to avoid me becoming too nervous.
I fully expected to be named as sub but George McCluskey failed a fitness test and I was named in the starting line up.
I'll never forget that day, it was amazing despite big Noel Blake (who would later play for Leeds) smashing me in the nose. I partnered Ian Baird up front and he was brilliant, talking to me throughout the game, offering advice and encouragement.
"The first goal, I bundled over the line and the second was a penalty at the Kop end. John Sheridan was captain and when the spot kick was awarded he picked the ball up. I presumed he was taking it but he handed it to me and told me to stick it in the net. It wasn't the best penalty I'd ever taken, but it went in and it was an unbelievable feeling."
90s. Who'd have thought an England international could have been made from a combination of Ribena and elderberry head!
00s. Sounds like this midfielder went to Ireland for his haircuts!
10s. Name this member of a Leeds side beaten at Cardiff City Stadium during this decade.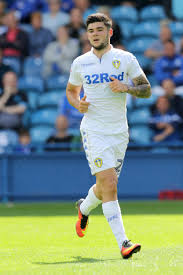 Answers.
60s. Gerry Francis was born in Johannesburg and moved to Leeds a couple of years before his fellow black winger Albert Johanneson did. He made just short of fifty appearances for Leeds, scoring nine times, before joining York City in 1961 – less than a year later, he signed for Tonbridge Angels.
70s. Peter Hampton played nearly seventy times for Leeds between 1972 and 1980 and then was signed by then Stoke City manager Alan Durban. Hampton then spent three years at Burnley and was part of the team that needed a last day won to maintain their Football League status in 1987. Short stays with Rochdale and Carlisle followed and he managed Workington between 1998 and 2001.
80s. Lyndon Simmonds, born in Ponytpool, made his league debut for Leeds as a nineteen year old in November 1985 against Portsmouth who were leaders of the Second Division at the time and scored both goals in a 2-1 win. Injuries restricted his first team opportunities after that and, having had spells at Swansea and Rochdale, he was forced to retire from the game at just twenty one.
90s. Brian Deane.
00s. Shaun Derry.
10s. Alex Mowatt.