https://mauveandyellowarmy.net/
Six questions covering the last six decades on Saturday's opponents. Scroll down for answers
60s. To say this Barnsley born player spent at all of his career in the red would not be strictly true, but it wouldn't be untrue either. He started off a career that very nearly fitted neatly into the duration of this decade with his home town club by playing his first game as a teenager in 1960 and clocked up over a hundred appearances for them before moving to a higher ranked club not too far away whose ground was nothing like the image its name conjured up. He spent three year, with some of it under the Doctor, alongside the scrapyard before another upward move saw him play a season for a team run by a committee at the time. However, the arrival of the seventies saw his career ended by an injury which many other players could probably have recovered from even at that time, but proved to be very problematical for someone with his talents – who am I describing?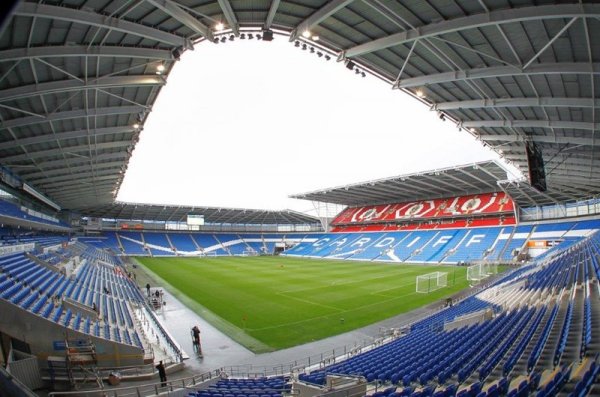 70s. This midlander worked his way up the country during his ten year Football League career and the fact that he ended up with just short of one hundred career league appearances betrays that he spent much of that time as a reserve. He started off at a small valley and made his senior debut in a cup tie at Birkenhead, but then had to wait a further two years for his first league chance. He didn't play too often, but maintained an excellent scoring rate as he played his part in earning a promotion to the top flight with his finest moment undoubtedly coming when he scored a hat trick against fierce local rivals. He then moved on to a club that was beginning to show some life after a poor period following a relegation and was used in a different role. Once again, he found first team opportunities limited, but enjoyed a short and notable golden period when he was forced into a return to his striking role. Once circumstances at the club changed though, he was soon on his way to Barnsley where he stayed for four years before a broken leg hastened his departure from the game – can you name him?
80s. Vest Les owned ends up at Barnsley via South Wales and London's docklands (5,7).
90s. Although he may have been mistaken for a Welsh religious man, he was anything but that. He served Barnsley well for seven years through most of this decade before moving closer to home in 1996 – who is he?
00s. This man played a decisive part in a Cardiff v Barnsley game during this decade, can you name him?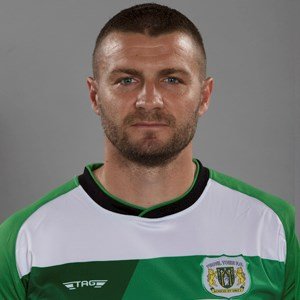 10s. Which member of the Barnsley team beaten in a goal filled game at Cardiff City Stadium during this decade has recently overseen a Welsh qualification through to the next stage of an international competition?
Answers.
60s. Alan Hill made his first appearance in goal for Barnsley as an eighteen year old and stayed with the club for six more years before moving to Millmoor (which had a scrapyard alongside it) to play over eighty times for Rotherham, some of them under the short lived management of Tommy Docherty, before signing for First Division Nottingham Forest (the only Football League club to be run by a Committee, not a Board, at that time) in 1969. He was Forest's first choice keeper for just short of fifty games until he sustained the broken arm injury which ended his career ten years after it had begun.
70s. Corby born Norman Dean first played for Southampton in a League Cup tie at Tranmere in 1963. Once he got his chance in the Second Division, Dean scored eleven times (including a hat trick against Portsmouth) in eighteen matches to help the Saints to promotion in 65/66. Jimmy Scoular paid £6,000 to bring him to Cardiff in March 1967 and play in a midfield role, but he made little impact until a career ending injury to Bobby Brown and the ineligibility of his replacement Brian Clark meant City were short of forward options for their European Cup Winners Cup Quarter Final Second Leg game with Moscow Torpedo. Dean played up front and did well enough to retain his place for the replay in neutral Augsburg after the teams had finished level on aggregate – he scored the only game of the game and was in the team for both legs of the Semi Final against SV Hamburg, where, despite him scoring in both matches, City were beaten 4-3 on aggregate in heartbreaking circumstances. Dean's goals helped City make a profit on his transfer when Barnsley signed him in 1969 and he managed a one in three scoring rate for them before the injury which ended his career.
80s. Former Newport, Millwall and Barnsley Welsh international, Steve Lowndes.
90s. Barnsley signed midfield player Owen Archdeacon from Celtic in 1989 and sold him to Carlisle in 1996 after he had played over two hundred and thirty times for them.
00s. Carl Dickinson scored the only goal of the game deep into added time in Barnsley's win over City in November 2009 – he was on loan from Stoke at the time.
10s. Former Wales international and Wolves manager Rob Edwards was in charge of the Welsh Under 19s team which recently qualified for the Elite Round of the age group UEFA Championships – in October 2011, he was in the Barnsley team beaten 5-3 at Cardiff City Stadium.