Neil Harris: "The euphoria of the last two games and my praise for the players was right, but we still have a long way to go and that was shown tonight.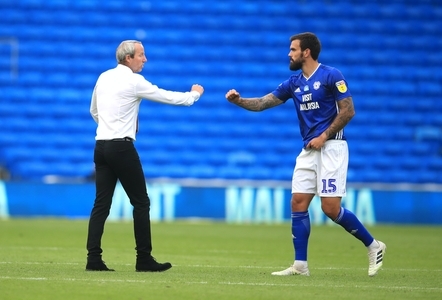 "We dominated the ball but lacked a killer instinct. Fair play to Charlton, we couldn't break them down but I'm pleased with a clean sheet and some individual performances."
Lee Bowyer: "It was a well-earned point. At times we looked dangerous, but to be fair at times so did Cardiff. It was a fair result and there were not many clear-cut chances. This is a tough place to come because don't forget Cardiff only came down from the Premier League last season. I'm happy with a point because Cardiff are a good side.
"Not many teams have beaten Leeds this season. They had a good win at Preston as well so we knew it would be tough. To get seven points from our first three games is very good The players are putting their bodies on the line and defending properly. To have three clean sheets means you are always going to be in a game."