Welsh Government rules came into play this week and will mean that fans will need to present proof of Covid status to attend Cardiff games.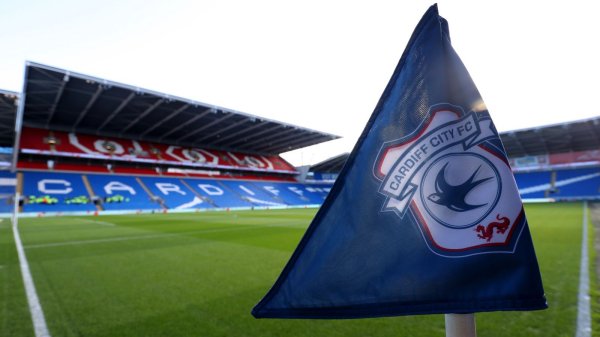 It also affects Cardiff City's game at Swansea this coming Sunday where supporters will be required to comply with the new rules. See specific rules here for the swansea.com stadium
The general rules are compulsory for anyone over 18 to enter:
Nightclubs
Indoor no-seating events with more than 500 people
Outdoor no-seating events with more than 4,000 people
Any event with more than 10,000 people, including sport
The club have announced the following details for Cardiff City home games.
For the Bluebirds' next home fixture with Middlesbrough on Saturday 23rd October, the Welsh Government will require all spectators over the age of 18 years to present their COVID status in order to enter Cardiff City Stadium. This is a legal requirement that we are duty bound to abide by.
Proof of COVID status may be presented to stadium support staff in the following ways:
By displaying a digital (mobile phone) solution such as the NHS COVID pass or an EU equivalent (click here for information on how to obtain the NHS COVID pass): please note that this will need to be updated every 30 days.
A digital or paper certificate of double vaccination.
Proof of a negative lateral flow test (LFT) result by text or email (within 48 hours of kick-off): do not bring the physical test unit with you (click here to obtain tests).
Confirmation of immunity. This can be proven by medical certificate if the person endeavouring to gain access has recovered from COVID no sooner than 14 days and no longer than 6 months prior to the date of the fixture.
Supporters who are already fully vaccinated are encouraged to plan in advance of fixtures and sign up for a digital NHS COVID pass in advance (click here).
Turnstiles will open half an hour earlier than usual to support procedure until further notice. For the Middlesbrough fixture, that means that supporters are encouraged to start arriving from 10.30am (and two hours prior to all subsequent home fixtures).
ENTRY PROCEDURE
Accordingly, from 11 October 2021 and until further notice, the following additional entry procedures on matchday will apply:
An outer security perimeter will be constructed from portable fencing at each entry gate so as to assist with efficiency.
Each outer security permitter will have two entry points, each staffed by two stewards (thus creating four entry lanes).
Spectators will be asked to present their COVID status (by one of the above prescribed means) for visual inspection by stewards.
Spectators will subsequently be invited to move into the inner security perimeter, namely the search lines in front of the turnstile blocks.
NB. Under 18s and people working or performing at the venue will not need to provide evidence of their COVID status. No further exemptions will apply.