Chelsea manager Roberto Di Matteo has confirmed Daniel Sturridge is suffering from viral meningitis but is hopeful he will be fit to take his part in Team GB's Olympic squad.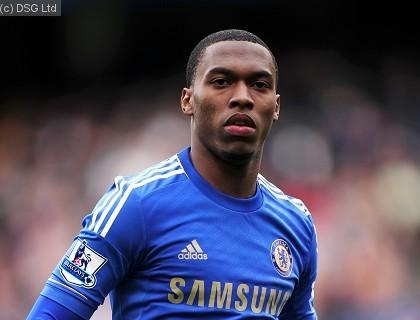 The 22-year-old forward fell ill over the weekend with what is typically considered a mild strain of the disease. Di Matteo, speaking at his club's Cobham training complex, confirmed Sturridge was still in hospital but suggested he could still play a part in the London Games providing his recovery goes well.
"Daniel has viral meningitis, but I spoke to him and he feels better now," said Di Matteo.
"We're going to follow his situation and hopefully he will get well as soon as possible and be able to join Olympics squad. He is currently still in hospital but I am optimistic he will recover (in time to play).
"I think it's a question of daily monitoring his health, that's what matters most to him, his family and ourselves. We have had a doctor with him since day one and we are being updated on hourly basis. We'll see and make a decision with the doctors and if he can join."
Stuart Pearce's 18-man GB squad is set to meet in Loughborough next weekend and the manager has until July 25 to select a replacement should Sturridge be forced to withdraw.
Scotland and Huddersfield striker Jordan Rhodes is understood to be among the names on the standby list.
Meanwhile, Di Matteo has wished his Stamford Bridge predecessor Andre Villas-Boas well in his new job at Tottenham. The Italian took on the Chelsea job in March as interim head coach following the dismissal of Villas-Boas, and led the Blues to FA Cup victory at Wembley and then Champions League glory in Munich.
Villas-Boas has made a quick return to management and Di Matteo said: "I wish him the best of luck. He is a very good manager and coach and I am sure he will be a success.
"It doesn't surprise me (that he has been appointed). I think it's a good choice."
Source: PA